Voyage of the Heart
Book One in The Wellington Patriot Series
ISBN-13: 978-1077965126
ASIN: B083GBQYS1
Baldwin Wellington, son of Lord Alden Wellington, grew up in Wellingshire, England in Highwoods Castle. He was a mischievous young boy, and after being accused of a crime he didn't commit, he is ostracized from his family. He is punished, barely escapes with his life, and is sent to the British Colonies in North America.
Meanwhile, Bronwyn Kerrigan is an Scots-Irish lass whose father dies and she has to make an important decision about her future. She can either accept a marriage proposal or take an indentureship for Lord Fairfax in the colony of Virginia.
​
Baldwin and Bronwyn meet each other on the ship crossing the Atlantic where they will endure many hardships, to include disease, storms, and pirates.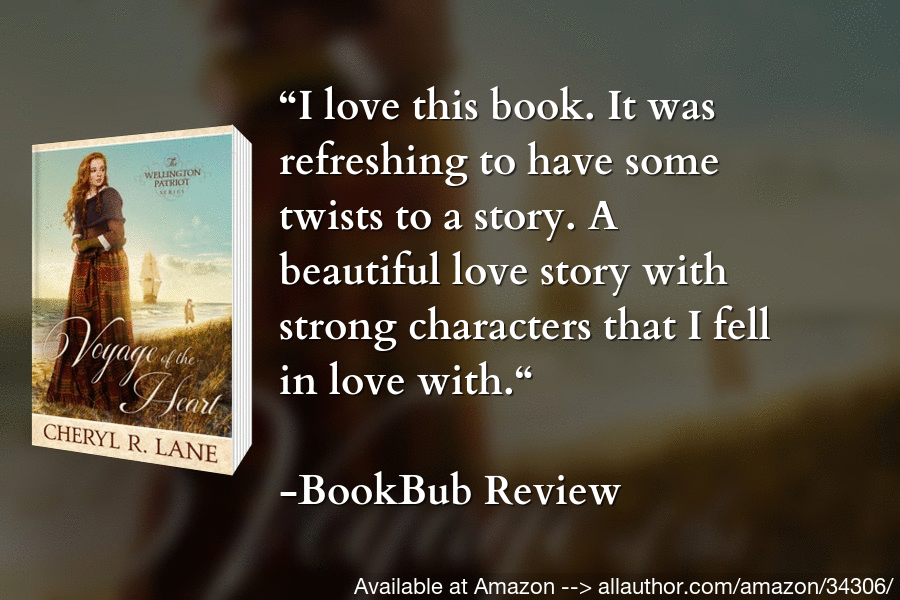 "Voyage of the Heart comes to life in unexpected ways, intertwining the characters lives unexpectedly while they deal with heartache, pain, love, pirates, illness and more on the way to the colonies. The cover draws you to the story. The story line makes it a book that you can't put down. It draws you in and you begin find yourself in the story actually seeing it come to life. Love the ending it leaves you with a smile on your face and looking forward to the next book in the series. Can't wait!"
​
~ Tangie, Goodreads Review
​
"I received an ARC for an honest review. This is book one of a series. It clearly has more of a story to tell. And what a story it is! Historical romance is a fairly new genre to me and I'm loving it. This book has an appealing cover that drew me to it over others I currently have to read. But the lives and loves of Bronwyn, Baldwin, Rowena and the other characters in the book made this one I didn't want to put down until I finished. The characters come from all walks of life, rich to poor, educated and servant and the Twain did meet and did mix quite well in the writer's vision. The journey to the colonies from Europe was filled with illnesses, pirates, and love stories that were sometimes sad and other times totally unexpected. Once they land in the colonies I can see these lives changing once again in unexpected ways, but that is for the author to tell me in the rest of the series and I CAN NOT wait to read it!
​
~ Tina, Goodreads Review
​
"I love this book. It was refreshing to have a few twists in a story. A beautiful love story with strong characters that I fell in love with."
​
~ Renee, BookBub Review